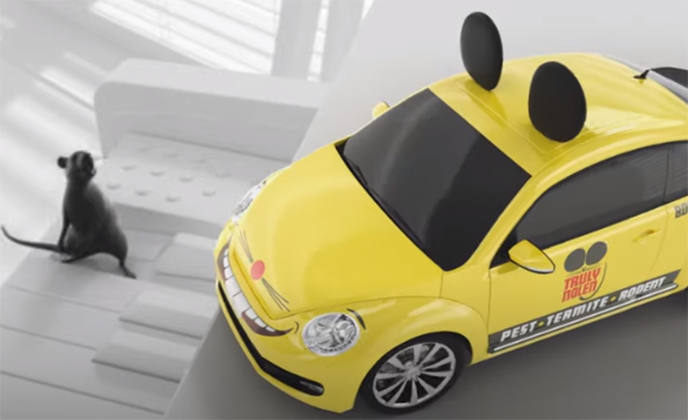 Truly Nolen Pest & Termite Control is proudly offering Pest Control Services to Greensboro NC and surrounding communities.
Since 1938, Truly Nolen Pest Control has been keeping customer pest free, with our Four Seasons Pest Control program. The program is designed to keep bugs out of your home and is based on changes in pest behavior and activity from season to season. By providing a barrier around the exterior of your home, it reduces unnecessary interior treatments. We also offer a Green Four Seasons Program using natural or botanical "25b" products when serving your property.
Our Four Seasons quarterly schedule.
SPRING Outside Service: March, April, and May.
SUMMER Outside Service: June, July, and August.
FALL Outside Service: September, October, and November.
WINTER Inside Service: December, January, and February.
Four Seasons Exterior Service
Exterior web wiping. Removes spider webs from eaves, under patio covers, around doors and overhangs, and other areas to destroy the spiders' source of food – its web. In addition to removing unsightly webs, we use a natural product on the web head that leaves behind a repellent to discourage further web building.
Exterior hot spot treatment.  Entry points such as door and window frames and eaves are treated, so pests can't use these avenues to get inside your home.
Exterior treatment. A liquid treatment is applied both around the foundation wall and outward from the foundation wall, providing a barrier to keep pests out of your home.
Exterior baiting system.  Granular baits are placed outside of the liquid barrier offering you yet another barrier around the home. This help to reduce adult pests and their larvae before they approach your home.
Four Season Interior Services, as needed
Interior powder application treats pest hiding places such as door and window frames, and baseboards.
Interior web wiping removes spider webs from ceiling corners and beams, window sills, and other surfaces to destroy the spiders' source of food – its web.
Monitoring stations trap insects invading your home and are strategically placed in critical areas to provide you with a report card on insect activity inside your home.
It's important to call Truly Nolen Pest & Termite Control for a pest inspection at the first sign of a pest problem. We'll perform a thorough inspection of the property, determine the extent and type of infestation, and design a custom treatment program to fit your needs. Your technician will treat the areas where pest activity is seen, as well as other key areas for maximum impact. Many pest infestations can be challenging and truly are a cooperative effort between customers and the service technician. Your technician will discuss ways you can help eliminate potential food sources and hiding/breeding spots. Another great feature is that you will be notified via email, 7 days before your service and via text, 2 days before your service as a reminder, and since we are treating the exterior, you do not have to be home. As always, you will be sent a digital service ticket, before the technician leaves your property.
Some pest, such as ants, cockroaches and bed bugs, are challenging and infestations can grow quickly.  Give us a call today at 336-602-1982.
Learn more about common pests affecting Greensboro NC: