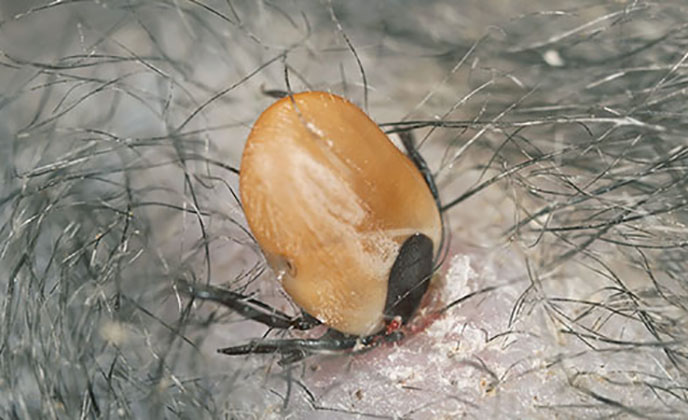 At Truly Nolen of Lancaster, we provide flea and tick control for both residential and commercial customers. Though professional help is recommended, we also encourage homeowners to take preventative measures that can help a potential flea or tick problem from getting out of hand.
For pet owners, fleas can easily be transported from the exterior of the home, to inside. It is important that pets are consistently checked, as well as taken to the vet right away if there is a suspicion of fleas or ticks on the animals.
Pet linens should be washed frequently in hot, soapy water and put to air dry in the sun.
For homeowners without pets, special attention should be paid to the exterior environment such as decks and yards. Fleas and ticks stay away from the sun, so shaded areas should be kept clutter free to avoid providing them with nesting sites. Since fleas like tall grass, keeping your grass consistently cut prevents these parasites from finding places to live.
Truly Nolen of Lancaster is here to help homeowners battle their flea and tick problems. We remind residents that these parasites do not only invade spaces where pets are present! Pet owners and parents should be vigilant especially during the summer months when fleas and ticks are anxious to hide from the sun, and find a shadier place to call home. Whether you have pets or not, if you suspect that fleas and ticks may have invaded your space, contact your Truly Nolen of Lancaster team today at 717-879-0059 to schedule a free inspection.